NEWS
Posted on November 27, 2019

It is our great pleasure to announce the integration of "your vault Cloud Inet password manager" with "Yokdata secure cloud data storage".


As of today users of YOKdata are able to create and use a free (personal) account on Cloud Inets "your vault Cloud Inet password manager" from within YOKdata. With the cloud based password manager you have the option to store your personal keys for and every file you upload to YOKdata secure cloud storage.
It is also possible to store other passwords and access information in the password manager, for instance for social media accounts.
more
Posted on October 18, 2019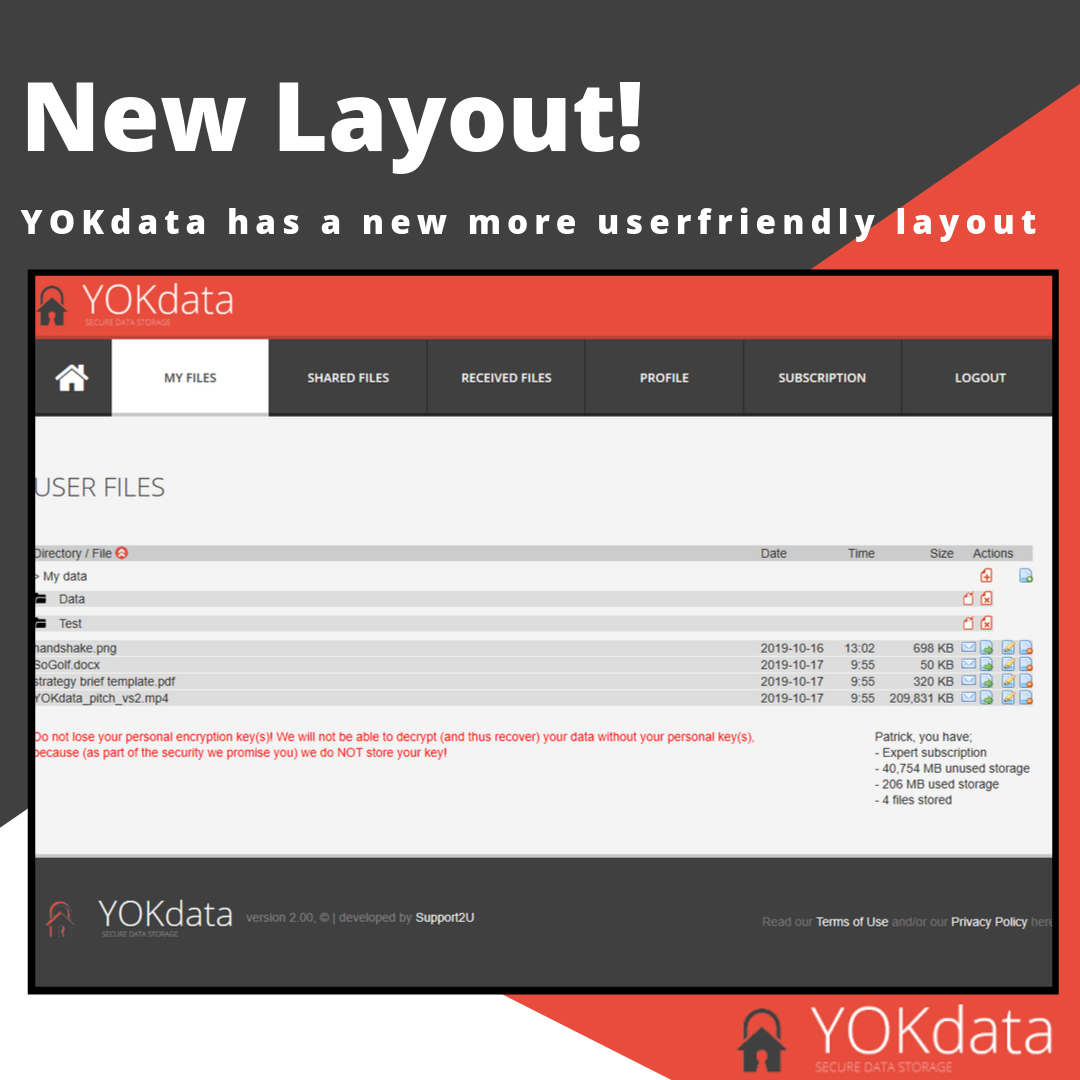 It is with great pleasure that we announce yet another major step in the further development of YOKdata.


We have changed the lay-out of the member- and enterprise part of YOKdata making it easier to use on your mobile devices.


And we have added sharing functionality for enterprises (like we have for Expert members).
Sharing of files is possible now between all users of YOKdata as well as external people.


And new updates are already in the making!